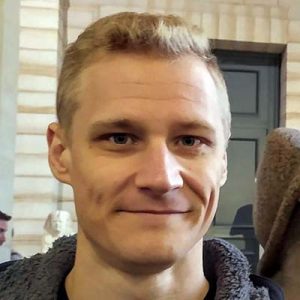 Declan's curiosity about the mechanics of how things work has taken him all the way to CQUniversity's Bachelor of Engineering course, and he encourages others with the same curiosity to follow suit.
"My grandfather was a builder and crop farmer who loved to tinker," Declan said.
"From him I learned to be curious about how and why things worked."
Declan followed that curiosity and enrolled in CQUni's Bachelor of Engineering (Honours) course at the Rockhampton North campus.
"It was convenient as I was living in Rockhampton and external circumstances complicated the prospect of relocating to a major city," he said.
"Living locally and having access to the main electrical engineering site on campus is hugely beneficial. The labs are always open when needed and both the lab and academic staff are ready and willing to offer support and answer questions."
He said the course was challenging at times, and provided the skills and knowledge to help students reach their potential.
"The material is provided in such a way to enable students to succeed. The first year provides the scientific and professional foundation necessary for your later years, where you'll study power systems and protection, communication systems, electronics and control systems," he said.
Declan said the engineering field was very rewarding.
"Engineering is the junction at which mathematics, physics and practical applications meet. The degree provides you with valuable scientific, problem solving and interpersonal skills that will help you succeed in a wide range of contexts," he said.